Featured Partner
Scuba Pro
SCUBAPRO is the world's most iconic brand of dive equipment, built by and for those whose passion is found below the water's surface. Founded in 1963 by Gustav Dalla Valle and Dick Bonin, SCUBAPRO remains the industry's gold standard for innovation, performance, reliability and durability.
Jason Ramos is a wildland firefighter in his 27th season. Ramos has fought fires all around North America,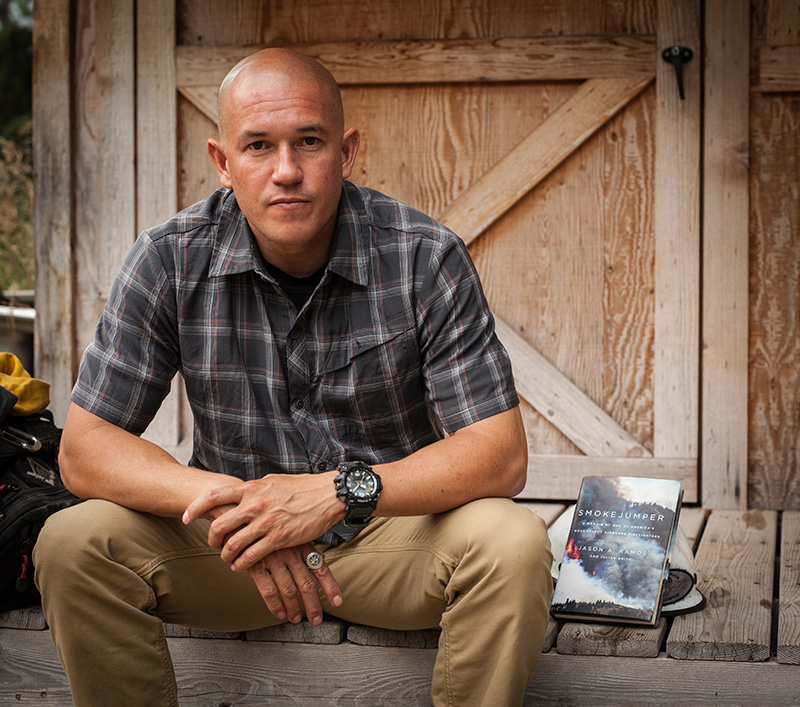 Visit SmokerJumperBook.com
_________________________________ ________________________________ ________________________
Learn More
Launching a Co-Marketing partnership to celebrate the 20th Anniversary of a signature Citizen dive watch January 2021.
Learn More
U.S. Department of Defense
United States military service men and women saving lives around the world.
Wright-Patterson Airforce Base
U.S. Wright-Patterson Airforce Fire Department is armed with the LIFELINE FIRE™ tool since 4th quarter 2019.
U.S. Wright-Patterson Airforce Fire Department is armed with the LIFELINE FIRE™ tool through distribution partner Alpha One Source.
Learn more about Alpha One Source
The 633 Security Forces Squadron has been armed with the LIFELINE Stealth™ Tool since the 3rd quarter 2020 through government contractor Alpha One Source.
Learn more about Alpha One Source
Armed with the original LIFELINE tactical rescue tool since 2018 through distribution partner San Industries.
Learn more about SAN
Ocean Technology Systems is the industry leader in Underwater Communications. From state-of-the-art wireless underwater and hardwire communications to full face masks.
Visit Oceantechnologysystems.com
For over 25 years, SeaLife has created underwater cameras, housings, lighting and accessories that allow you to capture and keep these remarkable memories.
Visit SeaLife-Cameras.com
LALO Tactical serve the needs of Special Operations Forces and NSW Operators. Their award-winning designers and developers create innovative footwear for some of the world's most popular brands.
Visit LALO.com
Responder Wipes is dedicated to ensuring first responders minimize their exposure to toxins, and contaminants in the line of duty. They provide a quick, easy, and efficient means to clean up on-scene, no matter the incident.
Visit Responder Wipes
Passaic County Sheriffs Bomb Squad
Saving lives in Passaic County.
Westchester County Bomb Squad
Saving lives in Westchester County.
Clark County Sheriffs Office
Saving lives in Clark County.
RopeSafe is a rope edge protection device focused on rope safety and is easily integrated into rope rescue systems.
Visit RopeSafeUSA.com
Leading Swiftwater Training Academy aka the world's first indoor surface flood and swiftwater rescue training facility.
Visit Fathom Academy
Con Edison HAZMAT Team
Con Edison's Hazardous Materials Team has been using the LIFELINE Suppressor™ Tools since Q1 2020.